Experience ZooLights At The National Zoo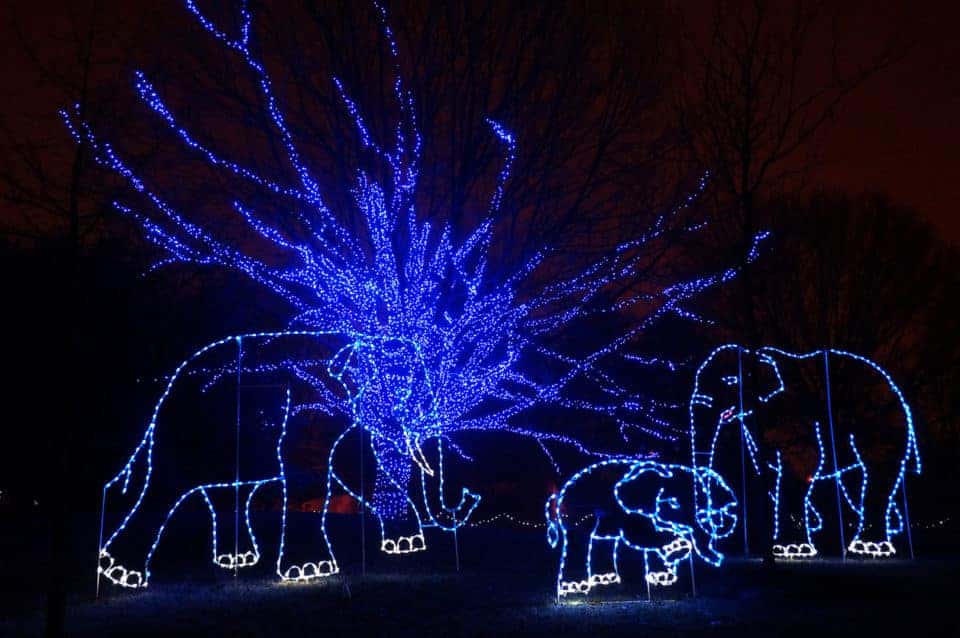 Smithsonian's National Zoo is a treat any time of the year, but it really hits its stride during the holiday season. That's when it hosts ZooLights. The event is open every day through Jan. 1, except for Dec. 24, 25, and 31. It's free of charge, but you do have to pay for parking. Parking is $15 for Friends of the National Zoo and $25 for nonmembers.
There's so much going on at ZooLights that it's easy to get a little overwhelmed. Check out the best attractions and activities, so you'll be prepared when you arrive.
Lights and Music
With a name like ZooLights, you expect to see some gorgeous lights. There are so many amazing lights to see, but the new interactive light display wins the prize hands down. Where else can you see lit-up trees jamming out to music?
The laser light shows easily take second place. The laser lights are set to music, and you'll find yourself bopping along during the show. You'll also be blown away by the animal shapes the lasers make.
Gingerbread Village
The Gingerbread Village is also new this year, and it's quite a "treat." Walk along the village of lollipops and frosted cookies and stand next to the huge gingerbread cutouts. Be sure to stop by the gingerbread throne for a family photo.
Reindeer Games Fun Zone
Rudolph might not have been invited to the Reindeer Games back in the day, but everyone is invited at ZooLights. This area is full of inflatables and illuminated rides. Your kids can even try their hands (and feet) at an obstacle course. If they get lost, just stand at the end of the course with some of the freshly baked treats you can buy at ZooLights. They'll be sure to sniff their way out then.
GRUMP Holiday Market
Always wanted to go to a European-style outdoor market? Then stop by the GRUMP Holiday market on Dec. 7–9. You can find all kinds of cool handmade gifts at the market. The best artisans in the D.C. area will be featuring their work at the market, so don't miss your chance to shop here.
You might also like: Try Out A Local Spa In Town
Dates to Remember
If you intend to go to ZooLights, there are a couple of dates you should remember.
First, Member Week takes place on Dec. 2–9. If you're a member of the zoo, you will get to park for free. You'll also get to enjoy some free rides, and even take home a free gift.
Then, Military Night is on Dec. 13. If you're a member of the military, you will enjoy some discounts.
Are you already counting down the days to ZooLights? It's going to be epic, and you can't wait. You can make those days fly by faster with the help of a new vehicle from Safford Alfa Romeo of Tysons Corner in Vienna, Virginia. Your new Alfa Romeo will make it easy to stay entertained as you wait for your next event.