Don't Miss Rosslyn Putt-Putt And Candy BAR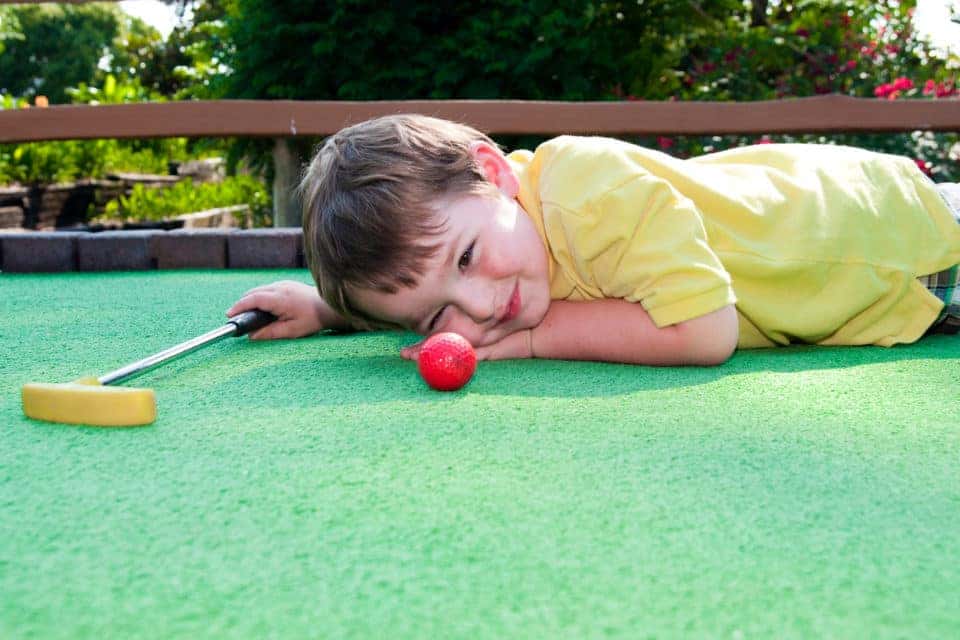 When your kids are out of school for the summer, they can become quite restless. After all, there are only so many movies and television shows they can watch without becoming bored from time to time. With the beautiful weather outdoors, why not take them outside to enjoy a bit of fun? This way, you and your family can spend some quality time together before the next school year begins. So, if you've been trying to think of fun ways to bond with your children, we're here to help. We recommend planning a trip to Rosslyn Putt-Putt and Candy BAR! Keep reading to learn more about this special place and all it has to offer!
Fun for the Entire Family
At Rosslyn Putt-Putt and Candy BAR, you can enjoy an outdoor nine-hole mini-golf course! A great aspect of this unique golf course is the fact that it features local landmarks such as 1812 North Moore and Dark Star Park. This is a fun and interactive way to teach your kids about the history of the city! Picture it now: Your child scores their first hole-in-one and you take a picture with them holding their index finger in the air with a huge smile on their face. Doesn't this sound like a fun place to be? In addition to putt-putt, which almost everyone enjoys, there's more to offer that the rest of the family can enjoy!
More Than Just Putt-Putt
At Rosslyn Putt-Putt and Candy BAR, it says it right there in the name – there's more to offer than just putt-putt. In fact, there's an adjoining Candy BAR located beside the mini-golf course. Here, you'll find penny candy, a wide array of popsicles to choose from that will help you beat the summer heat, and refreshing drinks as well. For the gamers, you'll appreciate the collection of indoor carnival games and classic, full-sized video games. Play a round of golf and then come inside to cool off and play some games!
In addition to this, there's an outdoor and indoor space where you can hang out to enjoy games and drinks! Speaking of bar, adults will be happy to hear that wine, sangria, and craft beers are all offered at the bar! There will also be candies and popsicles from Pleasant Pops available for purchase. Sit back with a cold drink while your kid enjoys playing golf or arcade games!
You might also like: Free Roller Skating At Anacostia Park
Ticketing Information You Should Know
Be sure to click the link above to learn more about attending Rosslyn Putt-Putt and Candy BAR. Tickets are good for one round of putt-putt. Afterward, you'll want to spend time at the bar or playing games inside. Don't miss a day of family fun when you visit Rosslyn Putt-Putt and Candy BAR!