Catch A Game At These Local Sports Bars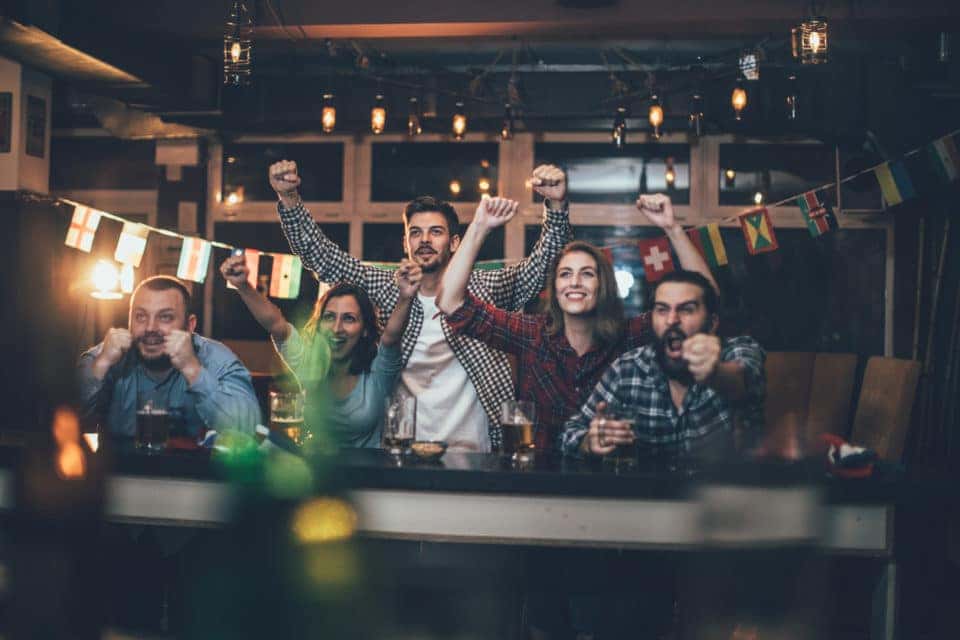 The Capitals, Redskins, and Wizards are in full swing, and that means you have some serious watching to do. If you aren't going to get tickets to a game, do the next best thing and hit up a sports bar. Then, you can eat, drink, and watch the game with friends. That's a great way to spend game day.
Penn Quarter Sports Tavern
Sports fans know they can always count on Penn Quarter Sports Tavern on game day. This is a hugely popular spot during football on Sundays, but you can catch the game of your choosing here. You won't be alone, either. You'll find lots of people dressed in your team colors, cheering right along with you.
When they aren't cheering, they'll be munching on the food. Get anything with short ribs in it, and you will be one happy sports fan.
Proper Twenty-One
Proper Twenty-One is a modern sports bar, and it's insanely popular. It has tons of TVs, and the best sports are always playing. It gets really busy, so consider making a reservation. If you get there early, no worries. The drink menu is huge, and it has really good food. It excels when it comes to burgers, but everything is tasty.
You might also like: Discover Why The Stelvio Quadrifoglio Is Much More Than The Fastest SUV In The World
Penn Social
Penn Social is more than a sports bar. It's like an entertainment complex for adults. You can hang out at the bar and watch the game on one of the TVs, and then when it's over, you can play a game of ping pong or foosball. It even has a ton of arcade games. No wonder this place is so popular.
Happy hour runs from 4 p.m. to 7 p.m., and that's great news if you like to enjoy a beer with your sports. Drafts are $2 off. You can also get $6 wine.
Now let's talk food. The wings are meaty and full of flavor, and the sliders are a huge hit. You will absolutely love it here.
You sure have a lot of great places to go on game day. What about when there isn't a game, though? That's when it's time to head to Safford Alfa Romeo of Tyson's Corner in Vienna, Virginia. Pick up a new Alfa Romeo so you can go to all your favorite sports bars for the game or hit another attraction in Vienna or D.C. When you have an Alfa Romeo, you can go from one place to the next in absolute style.