Find Your Sweet Place With These Ice Cream Flavors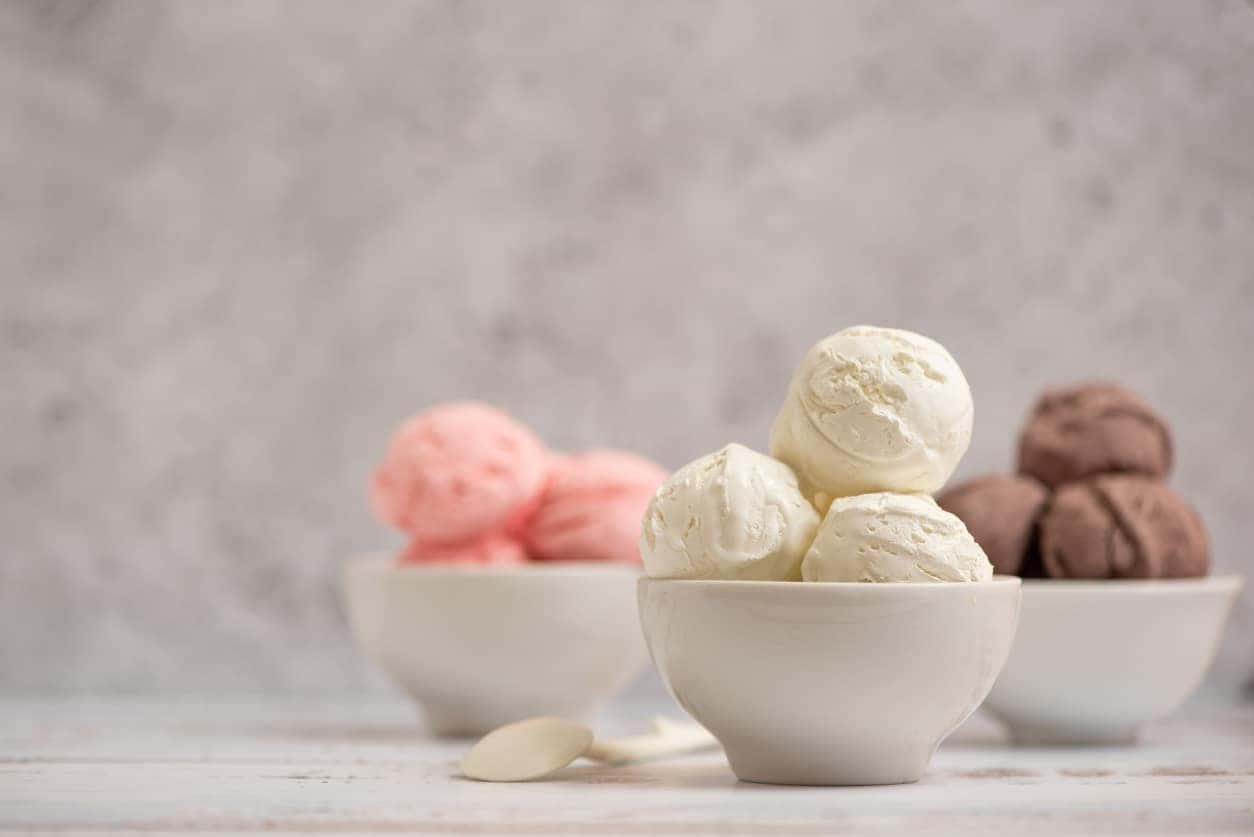 Ice cream is a beloved dessert across the world – it's delicious for one, but it also provides a blank canvas that provides space for creativity with flavors like few other confections can. Making ice cream at home is easier than you might think, and you probably have most of the basic ingredients already at home. Check out these tasty no-churn recipes for homemade ice cream!
Coffee Oreo Ice Cream
Cookies and cream gets a grown-up twist with the addition of coffee for a seriously delicious homemade 'scream. The recipe uses instant coffee for the flavoring, which is available in nearly every place that sells groceries. You could also use espresso powder, too, to achieve that creamy coffee flavor.
Gluten-Free, Dairy-Free Skittles Ice Cream
This ice cream isn't just amazing because its gluten and dairy-free, it actually uses real skittles to flavor the ice cream! Aside from needing about 1/4 cup of skittles in each color, the ingredients are super simple – just coconut milk and powdered sugar.
Banana Peanut Butter Ice Cream
This two-ingredient ice cream is the definition of easy. Four very ripe bananas and two tablespoons of peanut butter come together to create this dessert. Want to spice it up? Add in chocolate chips, cookies, brownies, caramels sauce, or your favorite ice cream topping into the batter before freezing!
Apple Pie Ice Cream
The classic American dessert has been turned into an easy at-home ice cream with this recipe. Like many other homemade ice creams, it comes together mostly with sweetened condensed milk and heavy whipping cream, plus the apple pie toppings!
Caramel Brownie Ice Cream
Caramel, brownies, and ice cream are all incredible on their own. But when you combine them? Pure magic. This rich, sweet-tooth-satisfying no-churn ice cream comes together quickly, and is sure to be eaten up just as quickly!
You might also like: Try These Delicious Dessert Recipes!
Customize Your Ice Cream
Many of these recipes are based on three simple ingredients – sweetened condensed milk, heavy cream, and vanilla extract – so you can completely customize them to suit your tastes. Fruit, extracts, sprinkles, cookie bits, pieces of cake, cookie dough, chocolate chunks, sauces, and nuts are all easy to add to make your won unique ice cream flavor!