Try These Delicious Dessert Recipes!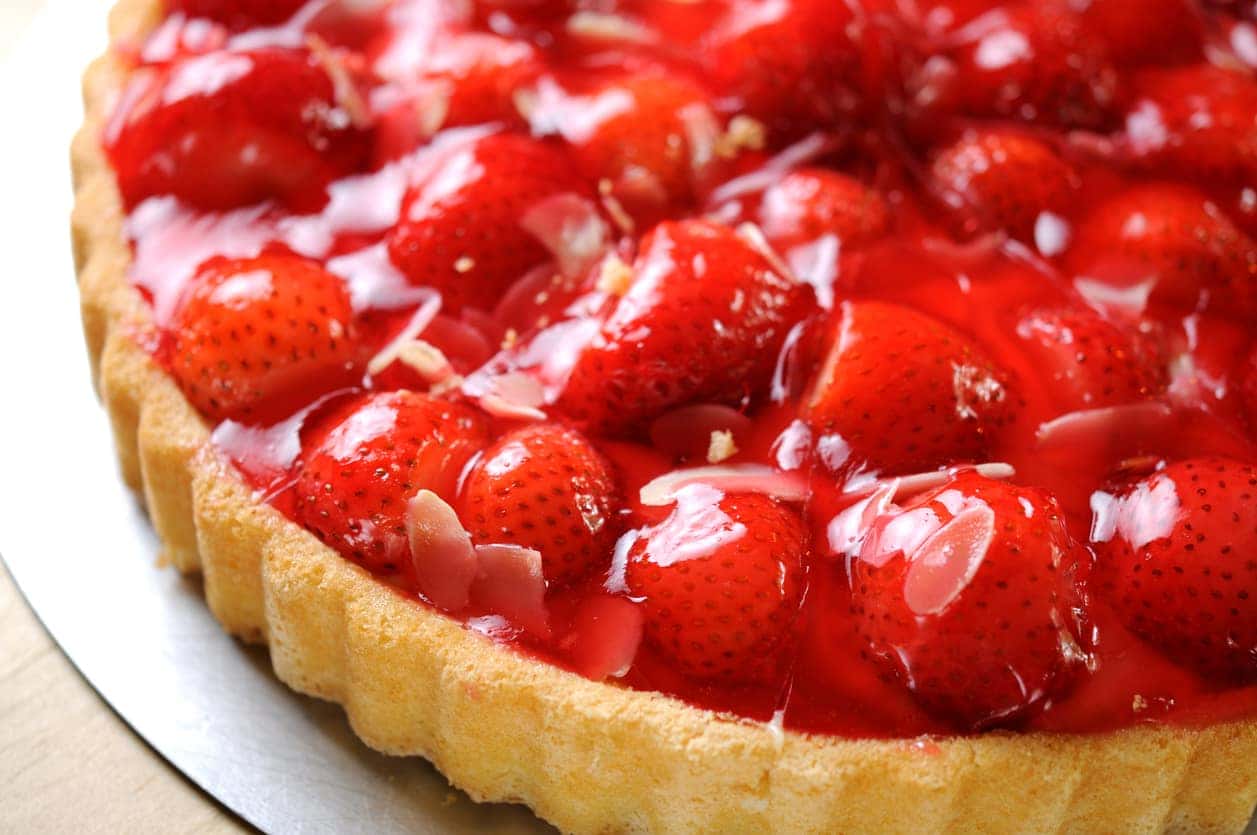 This is one of the best times of the year for baking if you love fruit-based bakes. As more fruit comes into season, try one of these sweet recipes!
Vanilla Poached Pears
This recipe is fantastic for dinner parties because it's incredibly easy but creates a showstopping finish to the meal. Water, vanilla beans, sugar, and a bit of lemon zest come together to form the poaching liquid, infusing the pears with sweet, rich vanilla goodness. Vanilla extract is not a suitable substitute here, but you may substitute vanilla bean paste, following the ratio of paste to pod set by the brand of paste you're using.
Flourless Chocolate Cake
The next time you're in need of a gluten-free dessert, or just craving an intense chocolate flavor, whip up this easy treat. Eggs, semisweet chocolate, cocoa powder, sugar, and butter comprise the cake, and the batter comes together in one bowl. You'll need a springform pan for this recipe, which you can also use for cheesecake. Pair it with strawberries or raspberries for some fresh flavor and color!
Strawberry Shortcake
This classic dessert is delightful through the spring and summer as strawberries come into season. The simple cake paired with whipped cream and strawberries is a timeless, welcome addition to any table. As a tip (though the recipe doesn't call for it), adding vanilla to both the cake batter and whipped cream, as well as a teaspoon or so of powdered sugar to the whipped cream will enhance both items and your cake overall.
Lemon Square Bars
Tangy, sweet, and buttery – what more could you ask for in a dessert? These lemon squares are perfect for bake sales, taking to work, or serving at the end of a spring or summer meal. You can also use Meyer Lemons, which are much sweeter than regular lemons. Try adding a bit of lemon zest to your lemon square crust for an extra tang if you're looking to cut the sweet, buttery taste a bit.
You might also like: Feed Your Sweet Tooth At Chocolate Chocolate!
Strawberry Rhubarb Crumble
One of the best parts of spring is the availability of rhubarb, which is the perfect pair with strawberries. This crumble lends itself to the natural sweet-tanginess of strawberries and rhubarb because it doesn't overpower the fruit as a cobbler would. Serve it warm with a scoop of vanilla ice cream or loosely whipped cream for an irresistible treat!