Feed Your Sweet Tooth At Chocolate Chocolate!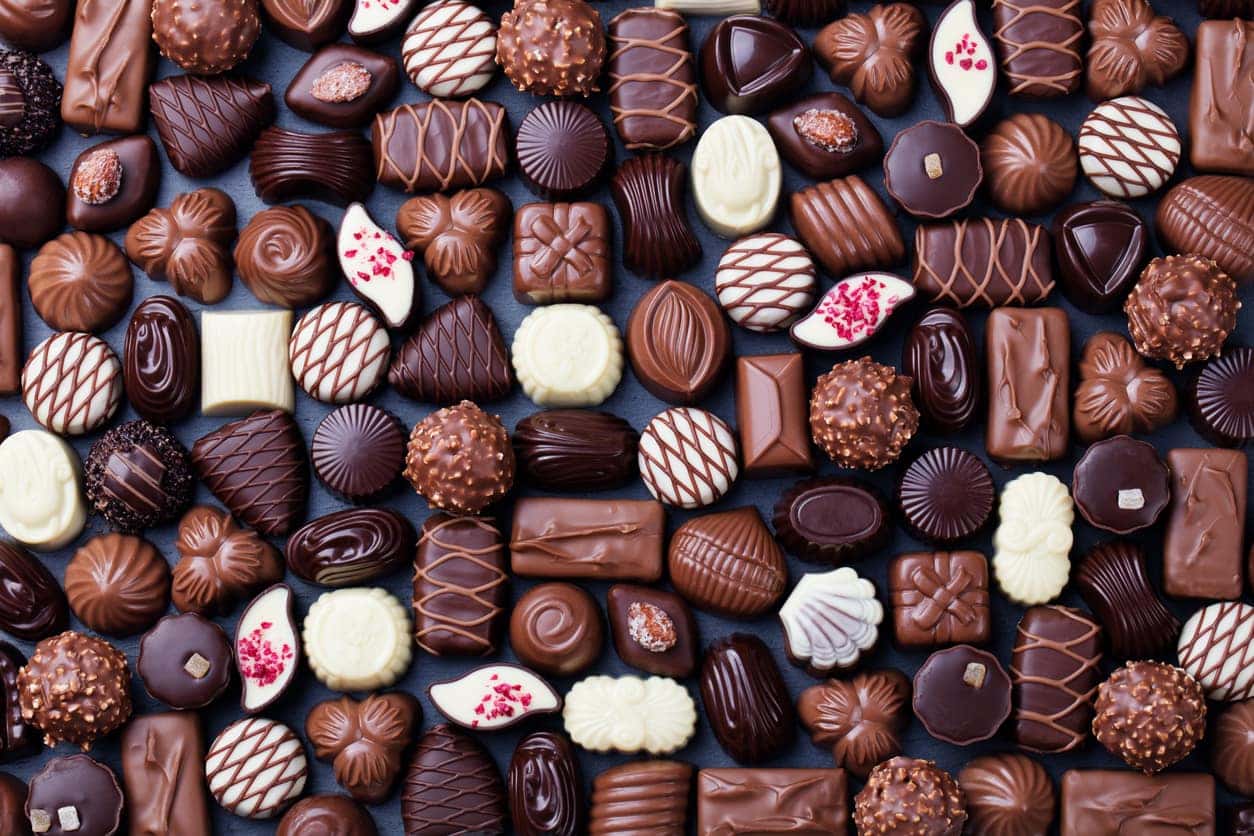 There is never a bad time for chocolate, right? The next time you have a chocolate craving stop by Chocolate Chocolate in D.C. for the perfect sweet treat!
Artisanal Collections
Chocolate Chocolate stocks several artisanal collections of chocolate for your enjoyment: Christopher Elbow Chocolat Moderne, and Lake Champlain. Christopher Elbow chocolates are made to order in small, gluten-free batches These beautiful bonbons make an exquisite gift the adventurous chocolate connoisseur with flavors including Lavender Caramel and Yuzu Ganache. Chocolat Moderne chocolates have been featured on The Oprah Winfrey Show, The Today Show, Roker on the Road, and CNN. They use premium Valrhona chocolate to surround each bonbon in a delectable outer layer; fun flavors include Rhapsody in Green, The Player, and La Dolce Grapefruit. Lake Champlain is stocked in several categories across the Chocolate Chocolate collection for good reason! Their chocolates include a mix of fun and classic flavors such as chocolate raspberry, champaign, and honey caramel.
Chocolate Washington Monuments
These sweet treat versions of the national monuments make great gifts for friends, families, wedding favors, or corporate events! You can get your very own chocolate Washington Monument, White House, Lincoln Memorial, Capitol Building, Jefferson Memorial, or Capitol Dome. Take your favorite monument home and enjoy all of its delicious chocolate goodness.
Bar Bundles
Whether you need a gift for your favorite chocolate fiend or just a way to satisfy your own sweet tooth, Chocolate Chocolate's bar bundles are an excellent way to sample a variety of bars. You can choose between the dark chocolate bundle, Valrhona tasting set, or milk chocolate bundle. The shop will select five bars for the set from some of their favorite brands, which may include Lake Champlain, Chocolat Moderne, Vosges, B.T. McElrath, Valrhona, Christopher Elbow, and Neuhaus among other premium chocolatiers. The Valrhona gift set offers eight of the brand's best chocolate blends for you to explore.
You might also like: Enjoy Some Delicious Food At Le Diplomate!
Nostalgic Collection
Looking for a little walk down memory lane for your tastebuds? Look no further than the Nostalgic Collection, which features chocolates by Naron of Baltimore and Asher of Pennsylvania. Selections include mint meltaways, coconut clusters, butter rum caramels, espresso truffles, peanut clusters, fudge meltaways, cordial cherries, and more of your old-time favorites.