Dive Into Culinary History At The Food History Weekend!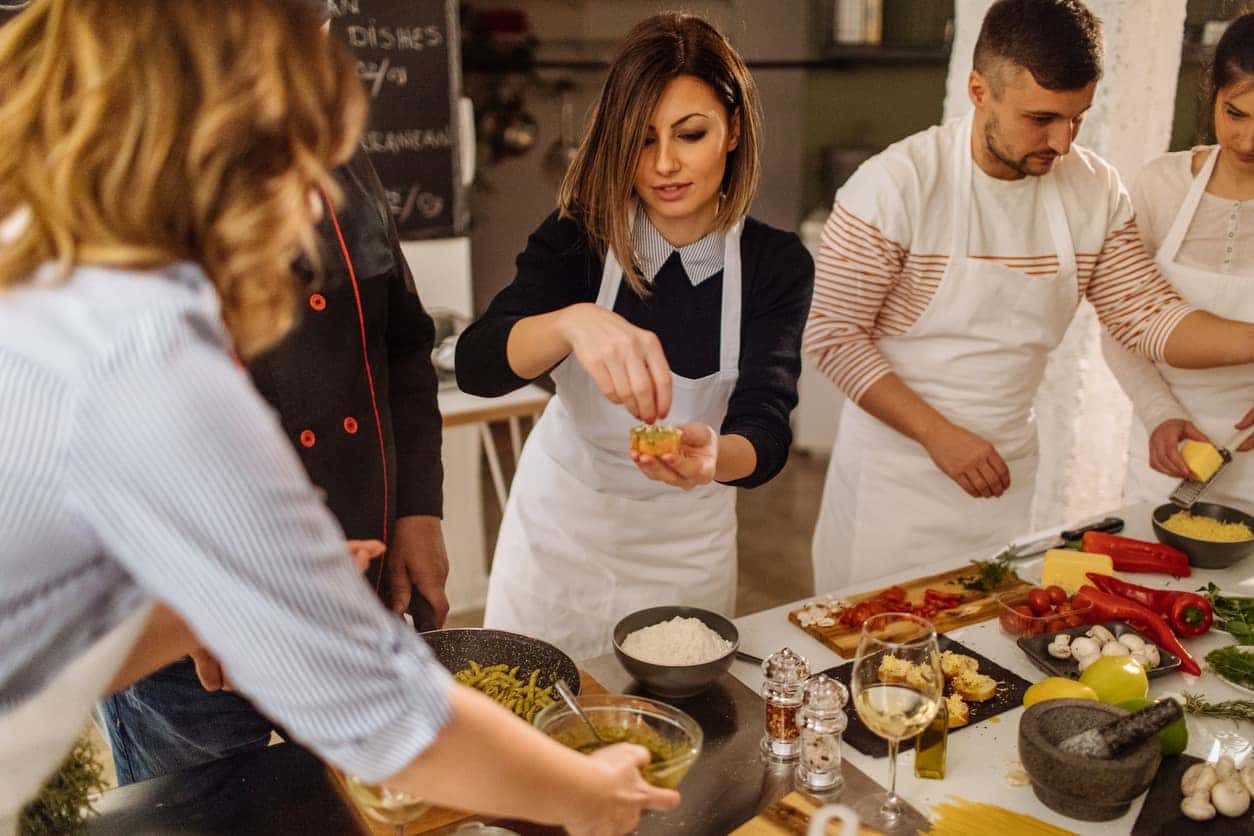 The 5th Annual Smithsonian Food History Weekend promises to be an exciting experience featuring cooking demonstrations, hands-on activities, and interesting conversations. Mark your calendars for this thrilling event! The special focus this year is on migrant and refugee women and how their food-based enterprises are helping them maintain livelihoods and strengthen their communities. They will be featured as guest chefs performing cooking demonstrations of a variety of cuisines from around the world. Anyone with a deep appreciation of food will love these presentations.
Food and Fun
There will also be a range of other activities, including hands-on cooking for participants, book signings, speakers, and a special table for kids. There will be a session on cooking techniques with the famous Jacques Pepin. There will also be three food panels, with the first composed of former Julia Child award recipients. They will reflect on her legacy and culinary education. The other two will discuss the role of food in empowering marginalized people. Friday evening provides a segment eagerly anticipated by many – The History of Beer. In addition to beer history, the current popularity of craft beers will be discussed, and there will also be an exciting beer tasting.
Location, Time, and Admission
The place where the Food History Weekend will be held is the National Museum of American History, which is located at 1300 Constitution Ave. NW, Washington, D.C., 20013. The dates are Friday, November 8 from 11 am to Saturday, November 9 at 6:30 pm. The admission is FREE, but tickets must be purchased for the beer event.
You might also like: Test Your Mind At The Great Escape Room
Committed to Customer Satisfaction
Safford Alfa Romeo of Tysons Corner is a premier luxury dealership in the Northern Virginia region, providing a stellar inventory of luxury new and pre-owned vehicles, financing, a top-notch service center, and quality parts and accessories. Our dedication to our customers is evident in everything we do, and we are proud of our knowledgeable and helpful staff. We are conveniently located at 8448 Leesburg Pike, Vienna, VA., 22182. Come out to see us and let us help make you another satisfied customer!