Why We Think You Will Love The Stelvio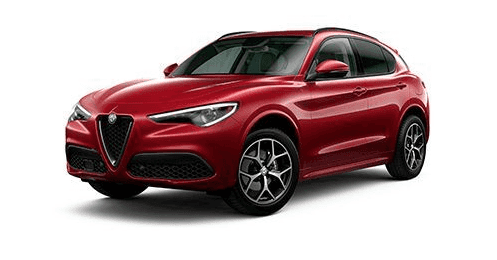 It's certainly no secret that consumers are crossover crazy. They love the versatility of the type of vehicle that the automotive world refers to as a "crossover," but that you probably just consider as a smaller type SUV.
There's one thing, however, about most of the crossovers on the road today you might be noticing and it can be summed up in one word: boring. That's right. We said it. Most of these types of the vehicles you see when you are out and about all look the same, drive the same, and quite frankly – they are the same. Well, except in the case of the Alfa Romeo Stelvio.
Alfa Romeo Stelvio: You'll Like The Differences
Here are a few reasons why you'll love this unique, one of a kind offering:
Italian Styling – Inside and Out

: If you're not familiar with the Alfa Romeo brand's history of Italian styling, you only need one look at the exterior or interior of the Stelvio to get the picture. And what an exquisite picture it is. The outside evokes images of a sports car while the inside of the Stelvio is packed with premium luxury options. 

Ferrari Inspired Performance:

The standard engine under the hood of the Stelvio is powerful, but when you step up to the Quadrifoglio version of the Stelvio – it takes performance to a whole new level. That's because that iteration of the Stelvio is powered by a Ferrari inspired engine under the hood. You read that correctly. There is a Ferrari engine under the hood of the Stelvio!

Techno-Plenty:If you're like most automotive shoppers these days, you'll want the latest tech gadgets with your vehicle. The Stelvio definitely has you covered in this respect. In fact, unlike many other automakers, Alfa Romeo makes the premium tech options standard equipment on this vehicle. You'll enjoy a giant touchscreen infotainment system that features Apple CarPlay, Android Auto, and a host of other standard goodies.
You Might Also Like: What It's Like Behind The Wheel of the Giulia Quadrifoglio
Get A Closer Look at the Alfa Romeo Stelvio
While we've provided a mere cursory glance at all the things we think you'll love about the Alfa Romeo Stelvio, nothing beats a test drive and in-person inspection. The good news here is that Safford Alfa Romeo of Tysons Corner can provide you with this opportunity. We're your go-to source for everything Alfa Romeo and would love to put you behind the wheel of a Stelvio today.