What It's Like Behind The Wheel Of The Giulia Quadrifoglio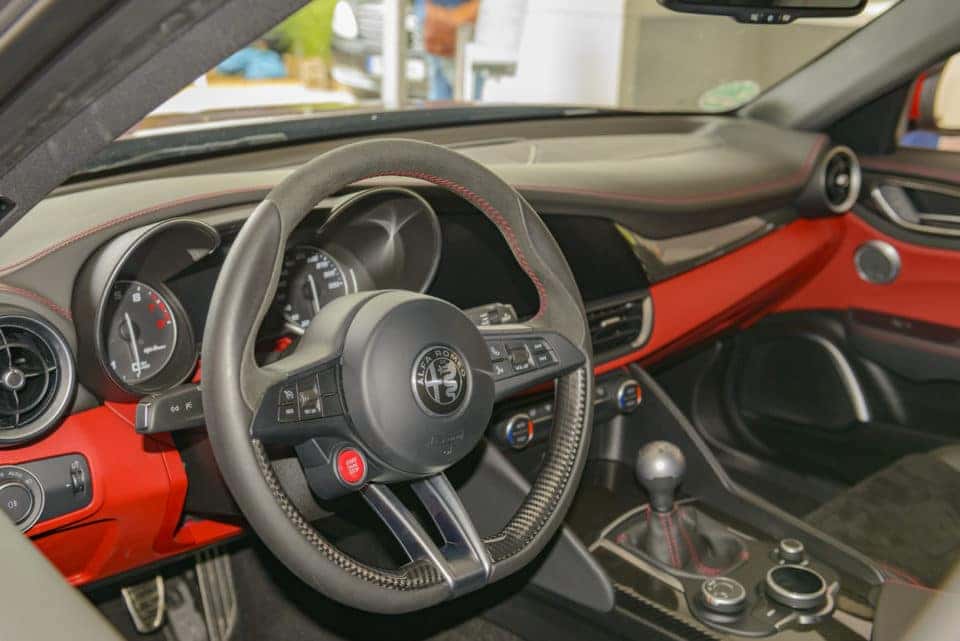 You know those cars that tend to get the second looks and the big eyes from bystanders when they roll down the road? Yeah – the Alfa Romeo Giulia Quadrifoglio is one of those. The looks, however, are just the beginning of the experience that lies in store for you.
When you get behind the wheel is when the real fun begins. Safford Alfa Romeo of Tysons Corner offers an in-depth portrait of what it's like to drive one of these automotive masterpieces.
Hang on For The Ride
When you press the start button and put your hands on the wheel of this vehicle, it practically sings to you in a low growl. That's thanks to the Ferrari twin-turbo V6 engine under the hood that delivers 505 horsepower. And you can feel that power right off the line, but in a smooth and refined fashion. Carbon ceramic brakes in the Giulia Quadrifoglio provide confident stopping power, as well. You also get a real feel for the Italian inspired styling when you are in the cockpit of the Giulia Quadrifoglio. Carbon trimmings abound inside the vehicle and evoke a stylish, yet contemporary feel.
It's All In The DNA
One of the unique aspects of this car, and all the Alfa models, is the DNA Mode Selector. This feature gives you the freedom to personalize your driving experience. It affects the responsiveness in key areas of the drive via tweaks to engine, transmission, suspension, handling, and braking performance. Basically – all the components that make up a car's personality while driving on the road.
Tech Out Front
The 8.8-inch touchscreen inside the car serves as the technology hub. All the multimedia and navigation functions are accessible and viewable this screen. The Quadrifoglio also offers the convenience of Apple CarPlay and Android Auto which makes synching up your phone easy.
In addition, there's the convenience of available wireless phone charging and a suite of available driver assistance technology features like lane keep assist, active blind spot assist, traffic sign recognition, and highway/traffic jam assist.
You Might Also Like: 12 Fun Facts About Alfa Romeo
Now It's Your Turn
While this is a just a glimpse of what it's like behind the wheel of the Alfa Romeo Giulia Quadrifoglio, you can get a real feel by visiting Safford Alfa Romeo of Tysons Corner. You can take a test drive at the dealership, or we can even arrange for a home test drive. Just contact us today so you can experience this one of a kind automotive masterpiece.