Savor The Flavors Of These Savory Pies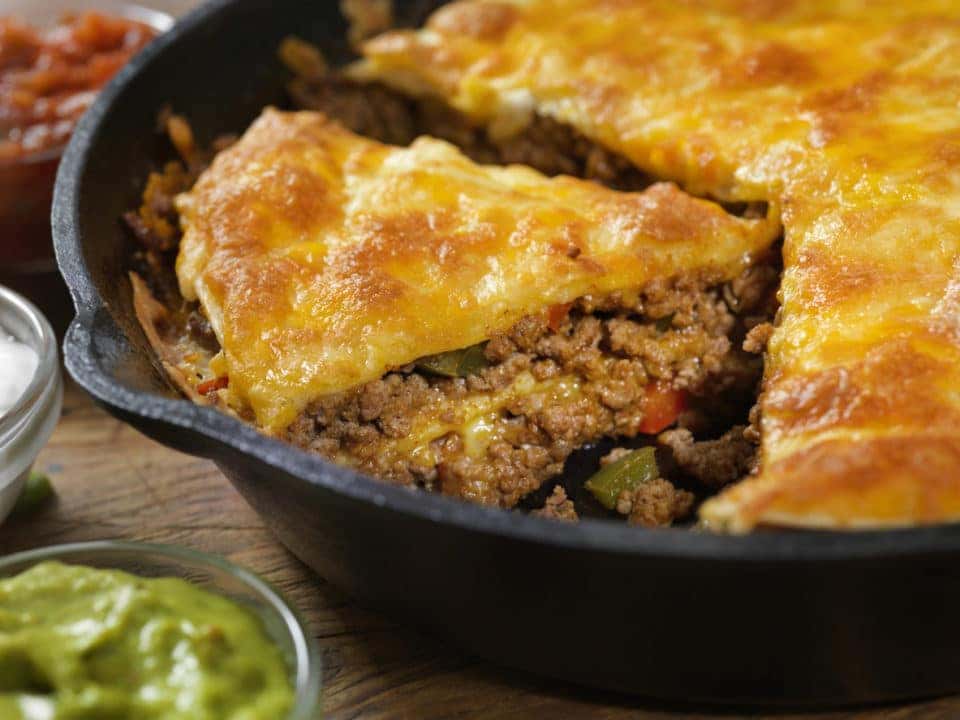 Pie is one of the official foods of fall, but we most often see it in dessert form filled with pumpkin, apples, pecans, or even chocolate. The next time you get a craving for a buttery, flaky crust fill it with dinner instead.
Beef And Mushroom Pie
Tender bits of beef, perfectly cooked mushrooms, rich brown gravy, and a flaky puff pastry make this savory pie absolutely irresistible. This pie has only 15 minutes of active prep, the rest is baking and inactive preparation time, so it's still achievable on a weeknight.
Braised Pork, Parsnip, And Shitake Galettes
Galettes are essentially "rough" unformed pies with an open-top, and they're the perfect vehicle for savory fillings such as cider-braised pork, parsnips, and shitake mushrooms. This recipe makes 8 generous individual galettes and could easily be halved for a smaller household.
Greek Spanakopita
If you're a fan of spinach, feta, and frittata, this is the perfect savory pie recipe for you. The pie is wrapped in phyllo dough instead of pie crust that melts in your mouth with each bite. Yum!
Cheesy Tandoori Chicken Hand Pies
These Indian-inspired hand pies come together in a snap and freeze well if you don't need the full 24 that the recipe makes. As a note, this recipe calls for a tandoori spice blend. If you can't find that at your local grocery store, try this easy homemade tandoori blend.
Taco Pie
Everyone's favorite weeknight meal just got even more comforting with this pot-pie-style makeover. Serve it up with some salsa, guacamole, and sour cream for the ultimate taco pie experience!
Ham And Havarti Hand Pies
This take on the classic ham and cheese gets an additional fun twist from a side of rosemary-mustard aioli. You can use pie crust or puff pastry for these tasty treats!
You might also like: Make Your Christmas List & Check It Twice Early This Year
Broccoli Cheddar Soup Mini Pies
While there isn't actually any soup inside these hand pies, they're every bit as delicious and comforting. They're perfect served with a salad for dinner and heat up well for lunch the next day too!