Learn To Paint With Acrylic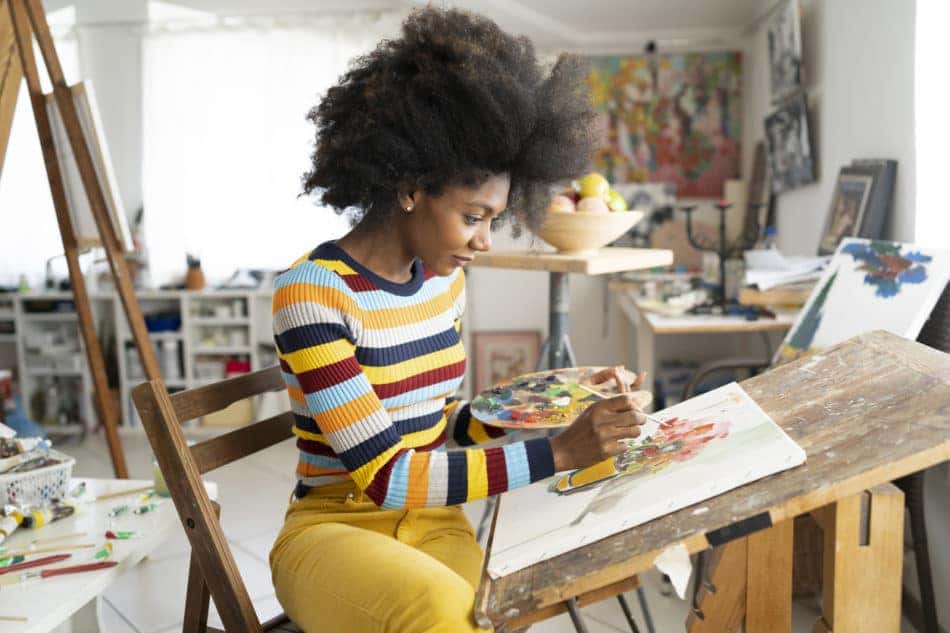 Looking to channel your inner Picasso and get creative? For beginner painters, acrylic paint is a great option for many reasons, as it is simple to mix, fast-drying, and easy to clean up. Grab a few supplies, get inspired, and become an acrylic painting artist in no time with these tips.
Here's What You'll Need:
Acrylic paint set of your choice
Painting surface of your choice (we suggest a canvas, watercolor paper, or gesso hardboard)
Easel
Different size brushes
Palette
Palette knife
Paint mediums
Water container with clean water
Easy Painting Projects
The supplies are readily available, so now all that is left to discuss is what you are going to paint. Whether you want to start simple with a flower rose technique, create a moody dream with a dark galaxy, or use q-tips to create a gorgeous cherry blossom tree, the options are simply endless. If any of these ideas sound up to your speed, Feeling Nifty has over 50 inspirational tutorials.
Cleanup and Safety
Although acrylics are simple to use, some mixtures can be toxic, so it is important to proceed with caution. If you are using umber pigments, cobalt color pigments, phthalo blue and green, or cadmium pigments, these acrylic paints can be dangerous if not handled properly. Although, don't let us scare you from enjoying all aspects of artistry, so just use the following protocol:
Keep paint out of reach out to children (invest in kid-friendly paints for youngins)
Wash hands with water and soap after use before touching anything or eating
Don't eat or drink while painting
Always use eye protection
Keep paint away from mouth, eyes, and lungs
Seal the Deal
Once you complete your masterpiece, there is also an art to making it last. If you plan to display it around natural light the Liquitex Gloss Varnish is sure to get the job done. Not only will this product protect the painting from UV light damage, but it will also promote a long-lasting painting. After all, your beautiful work should last you long term, so a seal will protect it from the surrounding environment.
You Might Also Like: Get A-Head With These Cabbage Recipes
Come See Us at Safford Alfa Romeo of Tysons Corner
Let us paint you the perfect ride! We are located in Chantilly Farm, Virginia, and we are known for our diverse inventory of new and preowned vehicles. See you soon!