Feel Upbeat With These Beet Good Eats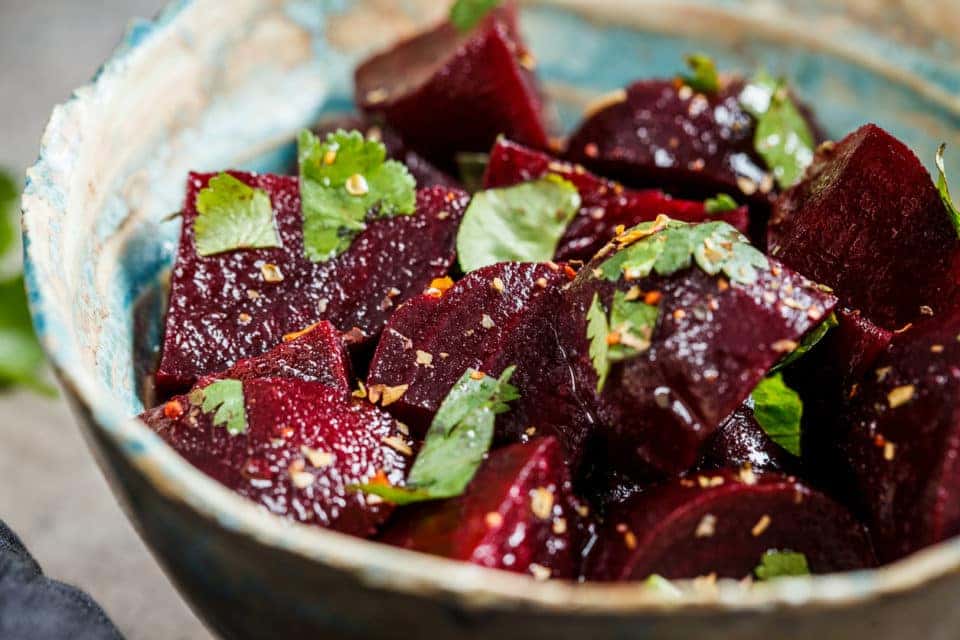 Maybe you have bad childhood memories of being forced to eat all of your beets at the dinner table, or maybe you've just never given them a second glance at the grocery store. Either way, beets are one of the most underrated vegetables, but these beet recipes will help you reimagine all of the ways you can enjoy this versatile veggie.
Blueberry Beet Pancakes
Beets in pancakes? It's true! These soft, fluffy pancakes combine cinnamon, beets, and blueberries into the dreamiest morning meal. As a note, the recipe calls for whole wheat pastry flour, but you can substitute that for your flour of choice.
Coconut Blueberry Beet Smoothie
While you may normally associate beets with savory dishes and flavor profiles, their mild natural flavor makes them a great addition to any morning smoothie. This recipe uses coconut and blueberries for a sweet way to start your day.
Beet And Chicken Tacos
Beets, carrots, and chicken come together with a chili-mayo sauce for the perfect weeknight taco recipe. The best thing about these tacos is that nearly all of the ingredients can be switched out for what you have on hand or prefer, making them incredibly versatile.
Beet Veggie Burgers
Between Meatless Mondays and the rise of meatless burgers, nuggets, and sausages, plant-based eating is growing increasingly popular. These beet burgers are sure to impress even the staunchest carnivore with their spot-on texture and umami flavor.
Chocolate Beet Cake
It might sound too good to be true, but it's not! This gluten-free dairy-free cake is just as scrumptious as any other chocolate cake you've had, but with the superpower of hidden beets for moisture.
Sweet Potato And Beet Hash
This easy, simple hash is not only delicious on its own, but it makes a great base for all of your breakfast or dinner desires. Add a variety of meats or eggs to it for an instant boost in flavor and protein.
You might also like: Go Camping This Fall in Your Backyard
Lentils With Roasted Beets And Carrots
Adding more veggies and grains into your daily diet is easy when recipes are tasty. Whole-roasted beets and carrots combine with lentils for a filling, nutritious dinner.
Do any of these beet recipes strike a beat with you?