Go Camping This Fall in Your Backyard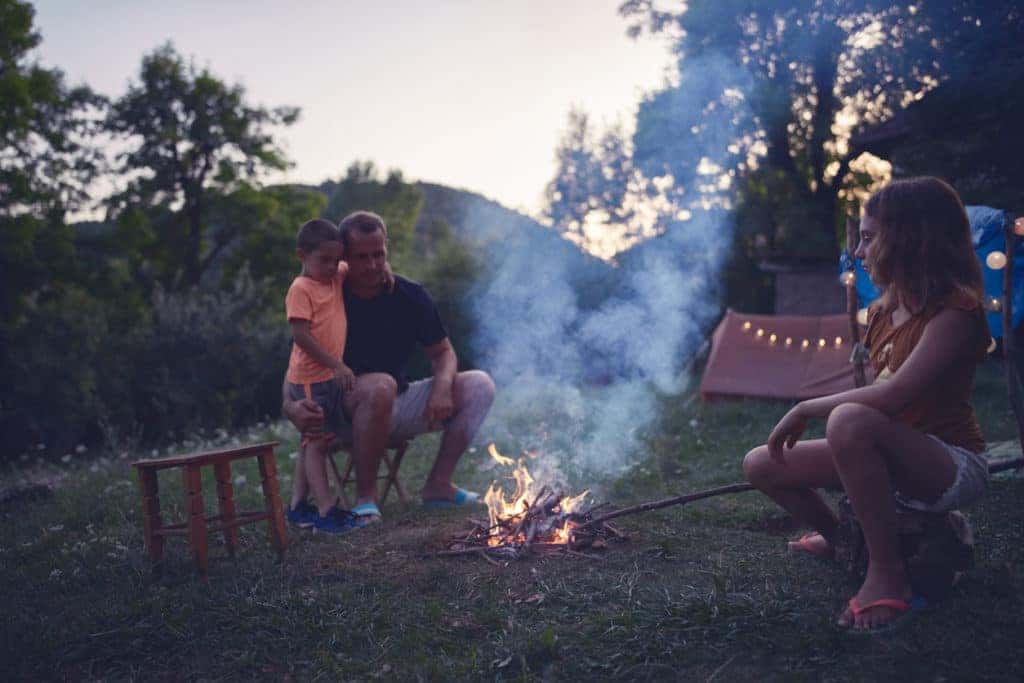 As summer gives way to fall, the weather is right for camping under the stars. You don't have to travel far for a fun camping experience, because you can enjoy the great outdoors right in your own backyard!
Set Up a Campsite
While a standard camping tent will work just fine, you can improvise your shelter with blankets, tarp, or other materials if you don't have a folding tent lying around. Floor pillows will make sitting low to the ground much more comfortable, and you can even bring lawn chairs along. If you're close to a power source, hang up some string lights around the site or tent opening for a festive glow once the sun sets.
Light Up the Night
If you have the space for a campfire, a do-it-yourself firepit will be the finishing touch to bring a true camping experience right to your own home. Bolster the outdoor pit with rocks or bricks, and gather a few sticks or skewers for roasting marshmallows. When the daylight fades and the stars come out, it's time to light the logs and gather around for some quality time outdoors.
Fun and Games
Whether you're camping an a cozy fenced-in area or a wide-open space, you can take advantage of your environment with some engaging camping games. The whole family can go on a scavenger hunt to learn about the flowers, trees, and other natural features found right in your backyard, or sit back and stargaze to identify the constellations overhead. In the autumn months, familiar figures like Aries, Pisces, and Cassiopeia will be visible in the night sky. Of course, you can always bring out the familiar yard games like cornhole for some friendly competition.
Dinner Time
Don't forget a cooler on this camping trip, because you'll have the perfect opportunity to cook dinner right over a crackling fire. While hotdogs on skewers are always welcome, consider expanding the alfresco menu to include some foil-wrapped fare like roasted veggies with sausage or even mac and cheese. Check out these camping recipes for some imaginative ideas.
You might also like: Transform Cauliflower With These Delectable Dishes
Safford Alfa Romeo of Tysons Corner
If you're thinking about upgrading your ride this season, come see us at Safford Alfa Romeo of Tysons Corner!