Creating A Beautiful Foyer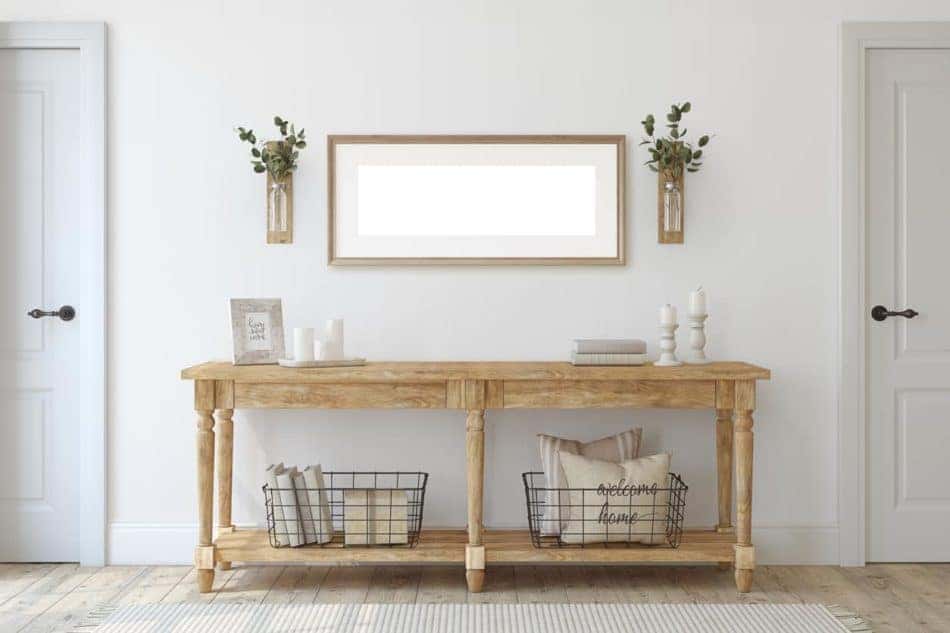 The first room in your home sets the tone for your guest. Whether you have a townhouse, two-story home, or studio, it doesn't matter as the entryway is the fort peek into your world. You should have essential items in your entryway that will ease the transition into the rest of your home for guests.
Table or Shelf
Every foyer needs a table or shelf to serve as a holder for your grab-and-go items. If a table is more of your style, you can add a key bowl to hold your car keys, garage keys, work fob, or any other small necessity that you don't have time to misplace in the morning. Shelves are similar, depending on the size they can double as a key hook and coat hook.
Décor
Do you like plants, mirrors, lamps, or all three? Decorating your foyer is key to telling your guest what the rest of your home will feel like. If you want your home to be a free and warm space, here is the time to add your favorite plant and a colorful shoe rack. If your home had a contemporary style, you could use a mirror and vase. No matter your preference small staples in your foyer will impress your guests and tell the exact mood of your home.
You might also like: Take Care Of Your Car With These Tips
Scent
Your foyer is not just the first room seen in your home but also the first scent that your family and guests encounter. This is a great space to add plugins, essential oils, or candles. Scents have strong emotional links so, having a unique scent in your foyer will give your guest an experience that they'll never forget.
Now that you know some tips to create a fresh entryway, it's time to put these into action so you can start wowing your guests in no time at all!