Alfa Romeo Giulietta vs VW Golf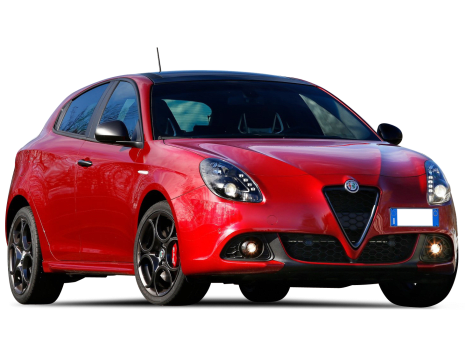 Alfa Romeo has a reputation for producing cars that are stylish, charming, fun to drive, and highly efficient. In contrast, Volkswagen has a reputation for straight-forward design, reliability, and practicality. In terms of personality, the Giulietta and Golf sit on two very different spectrums of the segment. In this post, we will compare the two models, highlight their differences, and arm you with the information you need to make a well-informed decision.
Styling and Design
The Giulietta has been one of Alfa Romeo's most successful cars. With an inherently Italian design, the Giulietta is for drivers looking for adventure and excitement out of life. It's not a "typical" design, and certainly not a "typical" car. The Giulietta, with its multi-spoke wheels, almond-shaped headlamps, LED rear lights, and chrome accents add a touch of sophistication to your daily commute. If you are looking to stand out on the road, you can accomplish it in the Giulietta. 
The Golf, on the other hand, is a bit more vanilla. The styling is frugal and practical. The Golf is available in multiple trim levels, including the BlueMotion, R, and the sportier GTI.
Interior
This is an area where Alfa Romeo has excelled over the years. When you first step into the Giulietta, the comfortable cabin envelopes you like a hug from an old friend. The ergonomically precise cockpit is surprisingly spacious. The sculpted seats easily conform to your driving preferences. 
The Golf is spacious, comfortably fitting four or five adults. The interior is rather plain but comfortable. There are sportier options to choose from, including the GTIs, GTDs, and GTEs. At these trim levels, you can select bolstered front seating and metallic accents in the interior. The R model is the luxury version featuring high tech safety and infotainment options.     
Driving
Critics have hailed the Giulietta for its dynamic performance capabilities on the road. All Giuliettas have a feature called "driving mode selector," which allows the driver to change the car's reactions to various road conditions, including Dynamic, Natural, and All-Weather. 
The Golf is competent in all areas, including handling, steering, and overall ride satisfaction, typical of German-engineered vehicles. Testers found that the suspension lacked the sophistication of many of its competitors, including the Giulietta.  
You Might Also Like: Maintain The Care Of Your Alfa Romeo
Test Drive the Alfa Romeo Giulietta at Safford Alfa Romeo of Tysons Corner
The next step is to schedule a test drive at Safford Alfa Romeo of Tysons Corner. You can also view our available inventory, send us a message, call or stop by. We look forward to seeing you soon!