7 Easy Ways To Update Your Kitchen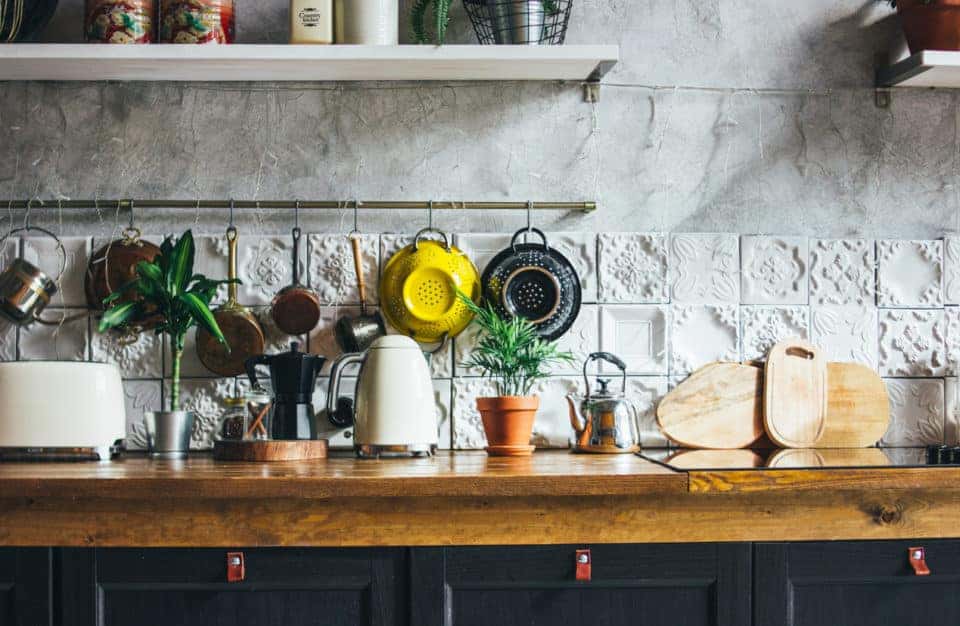 You probably spend more time in your kitchen than in almost any other room of the house which means that it's likely the first room that you think of when you're considering updating or renovating parts of your home. A full kitchen remodel, however, can not only be costly, but it can also sometimes require contractors, permits, and quite a bit of hassle. That's where these seven easy ways to update your kitchen come into play. You can do all of these projects yourself for a relatively low cost and wind up with a kitchen that feels brand-new for a fraction of the cost.
1. Update The Lighting
As long as you're only replacing your current fixtures and not adding new wiring, updating the lighting is a super easy and effective way to breathe new life and light into your kitchen!
2. Try Open Shelves Or Cabinets
There are two ways you can go about adding open shelves to your kitchen. The easiest way is to simply remove the doors and hardware from your current upper cabinets and rearrange/style the dishes inside. If you're looking for a more dramatic change, you can take your top cabinets off completely and install floating open shelves.
3. Add A Backsplash
Backsplashes help add personality and style to your kitchen, and it's a very cost-effective way to change the look of your kitchen. Even white subway tiles with older oak cabinets will look fresh and modern!
4. Swap The Hardware
Changing the hardware on your cabinets is another one of the easiest ways to modernize your space! Try combining a hardware swap with one of the other ideas like adding a backsplash and painting the cabinets for a low-budget kitchen refresh!
5. Update The Island/Peninsula
A coat of paint and/or a new countertop on your island or peninsula will totally change the look of your kitchen! Remember that the island doesn't have to match the rest of the counters or colors – it can be its own pop!
6. Add A Focal Point
Consider installing something eye-catching like a display of copper pots or a big piece of vintage art on an open wall!
You might also like: Put All Your Easter Eggs In These Mason Jar Basket Ideas
7. Paint The Cabinets
Painting the cabinets is a tried and true method for quickly and cheaply refreshing your kitchen. Be sure to use a grease cutter and sand the existing surface before you paint for the best results!