Taste Test Local Brews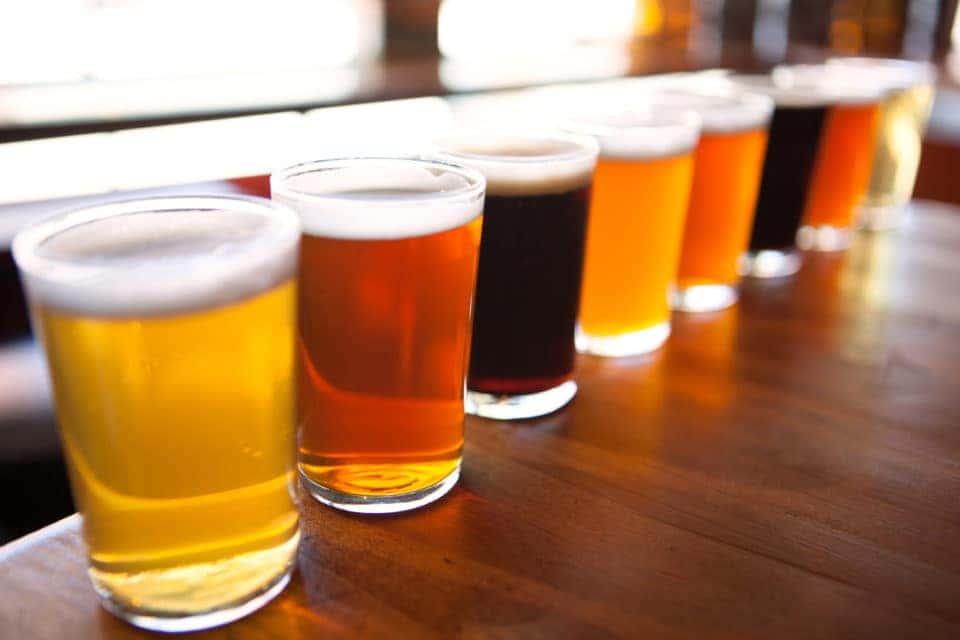 At the Caboose Brewing Co., you'll enjoy the wide range of beverages offered. Choose from:
Caboose Brewhouse
Vineyards and Orchards
Bar Car Cocktails
Barrel Aged Cocktails
Pure Cane Sodas
House Fermented Jun
You can also make keg reservations.
Not only does the Caboose Brewing Co. offer great local flavors when it comes to beer, they also provide customers with a locally sourced farm-to-table menu, even offering butcher boards that feature house smoked salmon rillette, Goot Essa's mountain valley sharp cheddar, and more. With different options for brunch, lunch, and dinner, you can choose from a variety of menu choices, ensuring that each time you visit the Caboose Brewing Co., you'll have a new experience.
Tyson's Biergarten
Choose from some of Germany and Belgium's finest beers when you visit Tyson's Biergarten. At Tyson's Biergarten, ingredients are sourced through local farmers. If you'd prefer other beverages, you'll be happy to know that they offer not only beer, but wine, cocktails, and whiskey as well.
Tyson's Biergarten also has a food menu which features numerous sausage platters to choose from such as: bratwurst, knockwurst, cheddarwurst, weisswurst, and more.
Another interesting aspect of Tyson's Biergarten? You pay in chips. Yes, you heard correctly. As a shout out to Bavarian festivals and traditional Biergartens, each customer will pay in chips which cost $8.48 each. One chip equals one menu item or one beer. The chip breakdown is as follows:
Red chips = Food
White Chips = Liquor
Blue Chips = Beer/Wine
Green Chips = Happy Hour (Monday-Friday from 3 p.m. to 9 p.m.)
Mad Fox Brewing Company
At the Mad Fox Brewing Company, you'll experience a true European-style pub. Your dining experience will be unique and filled with tasty beers and an appealing menu. With weekly specials, you and your friends will enjoy a variety each time you visit. Entrees include scallop risotto, heart of gold pasta, grilled salmon, mac & cheese, and more.
Be sure to make a reservation! The Mad Fox Brewing Company is very popular and you don't want to plan a night out and miss your chance to experience great beers.
You might also like: Dog-Friendly Restaurants in Vienna
While in Vienna
While you're in the Vienna, Virginia area, stop by Safford Alfa Romeo of Tysons Corner. You'll be surprised at how much you can save when you choose our dealership. After all, with adventurous as you and your friends are, you'll definitely want a reliable vehicle to carry everyone back and forth from Virginia and Washington D.C.
We are conveniently located at 8448 Leesburg Pike Unit A, Vienna, VA 22182. Stop by and see us before you taste test the local breweries!