Stand-Up Paddleboarding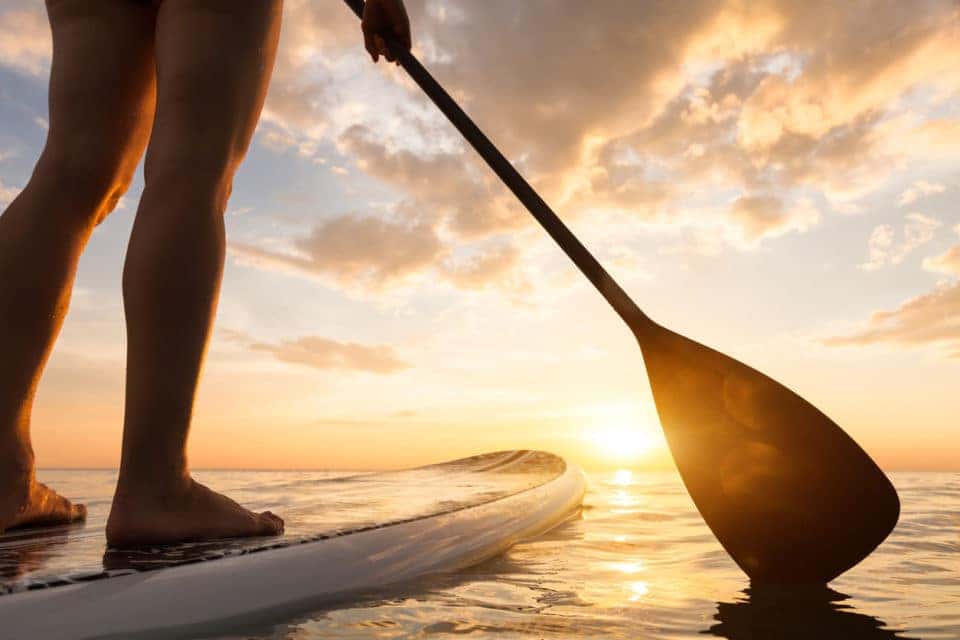 Have you ever heard of stand-up paddleboarding? Also known as SUP, it's one of the hottest fitness trends going on right now, and you will want to get in on the action. Basically, the board looks a bit like a surfboard, but it can be slightly wider. But instead of catching waves on this board, you paddle along with an oar. That makes it perfect for taking on rivers, lakes, and other relatively calm bodies of water (as opposed to surfing in the ocean). Sound like fun? Head over to Surf Reston, so you can get all the equipment you need to try it out. The staff will set you up with all the essentials, so you can be out on the water in no time.
Great for Families
Sometimes, it can be hard to find something to do that everyone in the family can enjoy. It seems like everyone wants to do something different, and nobody can agree. But when you suggest stand-up paddleboarding, everyone will be excited. Sure, you'll get some exercise in, but it's also just fun to paddle around and explore. And since you get to take on the water, you'll have access to places you would never be able to get to on foot. That makes exploring even more exciting.
SUP Yoga
Do you love doing yoga? What if you could do it on the water? You can when you do stand-up paddleboard yoga. This really takes balance to a whole new level. Not only do you have to balance yourself in your poses, but you also have to balance on the stand-up paddleboard. It may sound easy, but it can get kind of tricky. Since you have to pay so much more attention to balance, you get an even better workout than you would from a normal yoga class. And even if you lose your balance and fall into the water, you'll just get to cool off. You can even fall into the water on purpose. We won't tell.
You might also like: The 5 Best Places to Break a Sweat in D.C.
Get a SUP for Yourself
If you go to Surf Reston and try out stand-up paddleboarding, you may realize just how much you love the activity. If so, you can even buy your own SUP, so you can go out on the water whenever you want.
Surf Reston may have you covered when it comes to the water, but you'll need a stylish and reliable vehicle for dry land. Let the experts here at Safford Fiat Alfa Romeo of Tysons Corner in Vienna, Virginia, help you out. We have everything you need to get around town and beyond with ease.