See a Performance at Wolf Trap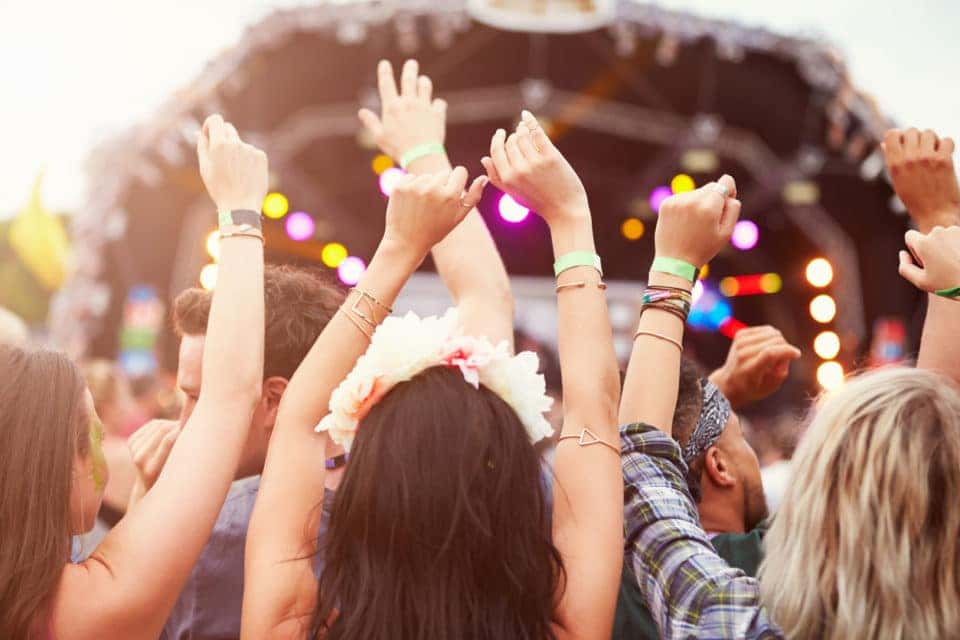 If you enjoy music or live performances, you'll love everything that Wolf Trap has to offer. This summer, you can see performances by headliners such as Alanis Morissette, Steven Tyler, and more. From contemporary musical performances to opera and even children's theatre, everyone in the family will enjoy a visit to Wolf Trap. Stay updated and learn about upcoming events by visiting the Wolf Trap Facebook page.
The Barns at Wolf Trap
The lineup of events at the Wolf Trap features opera, comedy, and more. For instance, you can experience The Art of Pleasure by Steven Blier & WTO Soloists on May 31 and June 1. If you're interested in opera, you can see Idomeneo or Romeo and Juliet. The following dates and times are offered:
Idomeneo
June 22: 7:30 p.m.
June 24: 3 p.m.
June 27: 7:30 p.m.
June 30: 3 p.m.
Romeo and Juliet
July 15: 3 p.m.
July 17: 7:30 p.m.
July 19: 7:30 p.m.
July 21: 7:30 p.m.
Location: 1635 Trap Road, Vienna, VA 22182
Wolf Trap Filene Center
If you're passionate about music, there's quite a few names on the following list that you'll be pleased to see. Have a night out with your friends throughout the summer and see a musical performance by one of these famous musicians:
Steven Tyler and The Loving Mary Band: June 21 at 8 p.m.
Tony Bennet: June 23 at 8 p.m.
Reba McEntire: July 1 at 8 p.m.
Barenaked Ladies: July 2 at 7 p.m.
Halsey: July 15 at 8 p.m.
Queen Latifah | Common: July 20 at 8 p.m.
Charlie Puth: July 25: 7 p.m.
Hanson | Strong Theory – NSO: August 4 at 8:15 p.m.
Gavin DeGraw | Phillip Phillips: August 31 at 8 p.m.
5 Seconds of Summer: September 5 at 8 p.m.
Alanis Morissette: September 6 at 8 p.m.
As you can see, there will be plenty of memorable performances throughout the summer at Wolf Trap. View the extensive lineup and ticket availability now.
Location: 1551 Trap Road, Vienna, VA 22182.
Children's Theatre-in-the-Woods
For family-friendly fun, your kids will enjoy the Children's Theatre-in-the-Woods events. You and your family can be absorbed into the world of characters that you know and love with theatre and musical performances. Some of the events offered throughout the summer include:
Vital Theatre Company – The Wizard of Oz: June 29 & 30 at 10:30 a.m.
Soul in Motion – Back to the Root: July 10 at 10:30 a.m.
Story Pirates – Greatest Hits Show: July 11 & 12: 10:30 a.m.
Dr. T-Rex – The Dinosaur Diary of Dr. T-Rex: July 17 & 18 at 10:30 a.m.
View dates and the entire lineup now. Get your tickets soon and plan some days during the summer that you and your family can enjoy.
Location: 1551 Trap Road, Vienna, VA 22182
You might also like: Dog-Friendly Restaurants in Vienna
While in Vienna
After you experience some of the musical performances at the Wolf Trap, what's the first thing you'll do? Run out and buy a CD or download the songs on iTunes, of course. Even better than listening to your favorite music? Driving around the Virginia area with your favorite song playing and the windows down.
Stop by and see our selection of vehicles at Safford Alfa Romeo of Tysons Corner. At our dealership, we'll provide plenty of ways for you to save. Come see our inventory in person today!