Dive Into History At The National Geographic Museum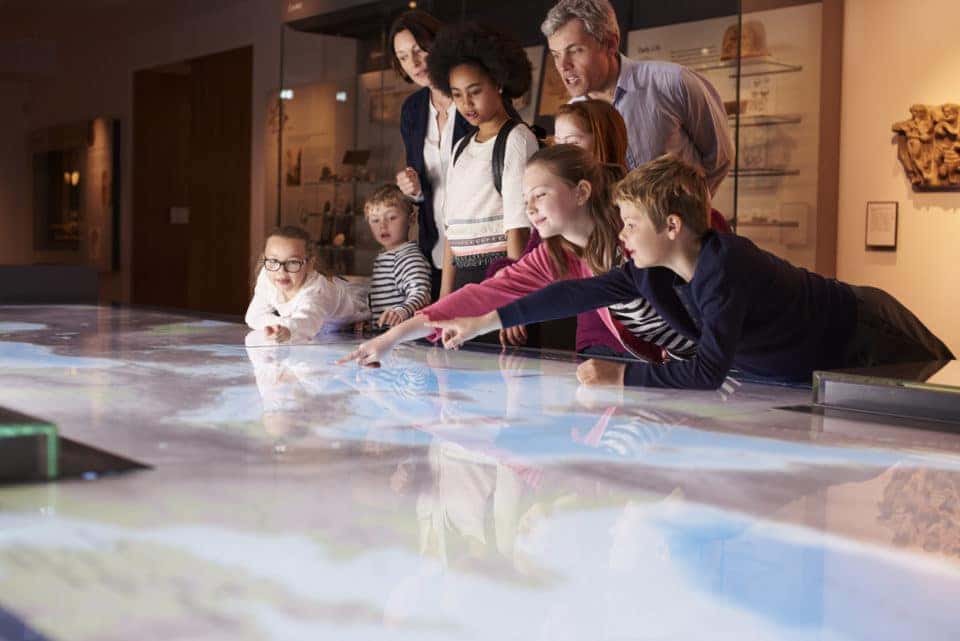 The National Geographic Museum showcases bold people and amazing ideas in the fields of exploration, scientific research, storytelling, and education. There are always several changing exhibits to see and a perfect venue for all ages. Visitors get to see the work of some awesome National Geographic photographers and scientists through their engaging dynamic works showing behind-the-scene stories and interactive learning stations. Check out the video from the top of Mount Everest and Jane Goodall's research camp while you are there!
From now until September 15, check out the Queens of Egypt exhibit traveling back to ancient Egypt, one of the world's greatest civilizations. Learn about the hidden role of women in all aspects of Egyptian society. While you are there, take a 3D virtual tour of one of the most beautiful tombs in the Valley of the Queens. Then, have fun trying to solve a 3,000-year-old murder mystery and learn how modern technology is able to reveal more about these ancient discoveries.
The museum is open from 10 AM – 6 PM Monday through Sunday. Ticket prices are $15 for adults and $12 for children under 12 years old. There are always monthly events going on also, so check it out on the web. The museum is located on 1145 17th Street  NW, Washington, DC 20036. For more information, call (202) 857-7700.
You might also like: Take A Tour Of The Ford's Theatre
While In Washington DC
If you are venturing around Virginia, be sure to stop by Safford Fiat Alfo Romeo of Tysons Corner. At our dealership, we sell vehicles that offer the best of performance and luxury. Our awesome staff is dedicated to providing you with exceptional customer service that parallels the premium quality of our vehicles.
Come take a look at our great-looking inventory of new Alfa Romeos and late model pre-owned quality rides. Our dealership is located at 8448 Leesburg Pike Unit A, Vienna, Virginia 22182. Give us a call at (571) 565-2500 or visit us online for more info. Stop by and test drive one or two of these fabulous automobiles. We look forward to seeing you soon!