Fun Treats For Kids This Summer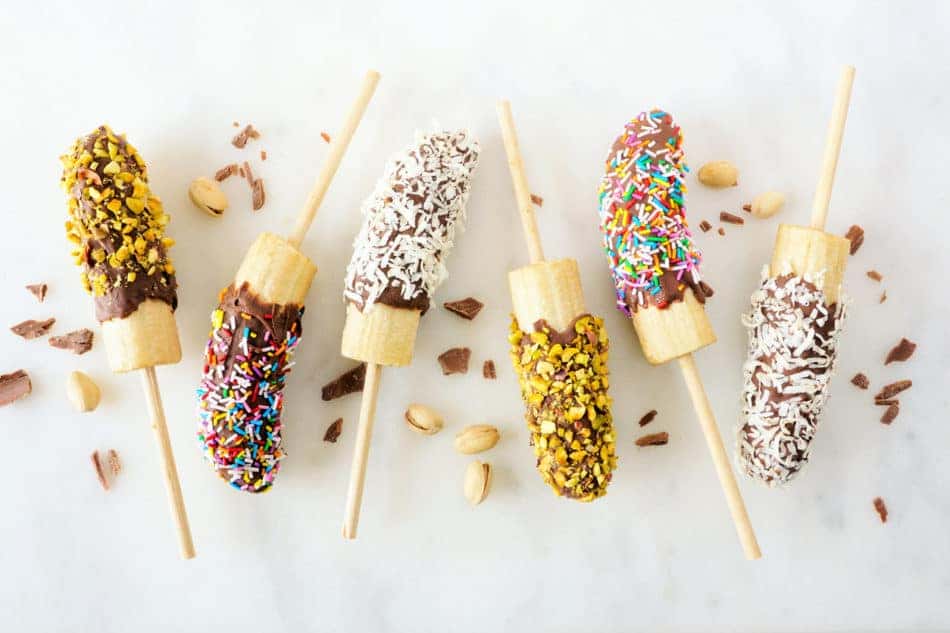 Summertime is here! Although you may be tempted to pack up the kids and head to the local ice cream shop every time you're craving something sweet, we have four fun treats you should try at home this summer. Whether you're crazed by chocolate, or you can handle anything sour, these recipes will have the kid's tastebuds soaring all season long — and yours too.
Watermelon Layer Drink
Planning a backyard BBQ or just looking to wow your kiddos? This Watermelon Layer Drink is a true masterpiece, and it only takes five minutes to whip up. All you will need is Green Apple Gatorade, SoBe Pacific Coconut Lifewater, and Fruit Punch G2 Gatorade. After all, the kids need to stay hydrated over the summer, so they mind as well do it in style.
Sour Patch Grapes
Your kids have heard it because you preached it — candy rots your teeth. This Sour Patch Grapes recipe couldn't be easier, and they're even better than the store-bought candy they love. All you will need is Jolly Rancher Watermelon mix, Jolly Rancher Green Apple mix, Lemon Jello mix, Orange Jello mix, toothpicks, and green grapes. This treat keeps well in the fridge, so eat as many as you would like, then stick them in the fridge for your next sour candy craving. Your children won't even realize they're eating fruit!
Watermelon Rice Krispie Treats
Noticing a trend? Watermelon is the summertime fruit, and kids love it! With the help of some red and green food coloring, this Watermelon Rice Krispie Treat dessert is just as cute as it is delicious. This marshmallow-filled treat is scrumptious and couldn't be easier to make, so head into the kitchen and get your hands a little sticky.
You might also like: Creating A Beautiful Foyer
Chocolate-Dipped Frozen Bananas
You're going to go bananas over this dessert! These Chocolate-Dipped Frozen Bananas are topped with sprinkles, coconuts, or nuts. This treat is a little lighter than banana ice cream, but it exceeds your tastebud's expectations. In just one hour and 15 minutes, dessert will be served, and it's way better than any ice cream you can buy.