Sign Up For The Dads Run This Town Cabooze Run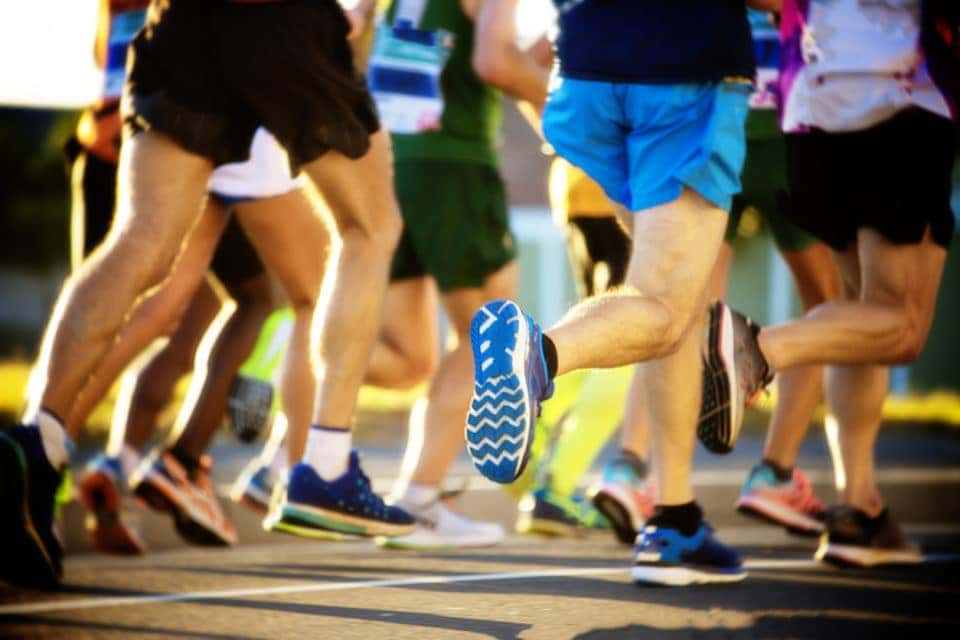 You normally don't mix beer and running, but why not? You love them both, so why do you have to enjoy them separately? Take part in the Dads Run This Town Cabooze Run every Wednesday at 7 p.m. and participate in your two favorite activities together.
You don't have to pay any money to join this men's social running club. Just head to the Red Caboose in Vienna to take off. Then, you'll end up at the Caboose Brewing Co. where you can socialize and enjoy some drinks. The guys usually hang out at the bar for an hour, giving you plenty of time to get to know the group.
About the Run
While this is a social club, you don't have to stay with the pack during the run. You can participate, regardless of how fast you go or how far you can run. You can even participate if you don't want to run. Just meet the group at the brewery an hour after the run begins. Make sure you use the code word "Racquetball" to let the group know you're one of them. Then, you'll get into the fold just like that.
Don't Forget Your Headlamp
If you're going to run, it's a good idea to bring your headlamp along with you at this time of the year. The sun sets a little bit before the run is over, and you don't want to have any issues finding your footing. The group encourages everyone to bring headlamps, so you won't be alone.
You might also like: Try Out A Local Spa In Town
About the Caboose Brewing Co.
Nothing beats an ice-cold beer after a run, and the Caboose Brewing Co. has you covered on that front. This brewery has a nice chill vibe, along with countless decision brews. Get a flight of four so you can sample some different options. That's the best way to get introduced to this brewery.
You're going to use your feet to get around Vienna during the Cabooze Run, but most of the time you prefer four wheels and a motor. Safford Alfa Romeo of Tysons Corner in Vienna, Virginia, has just what you're looking for in a new vehicle. You will stand out for all the right reasons in your new Alfa Romeo.