Check Out These Best Fall Desserts!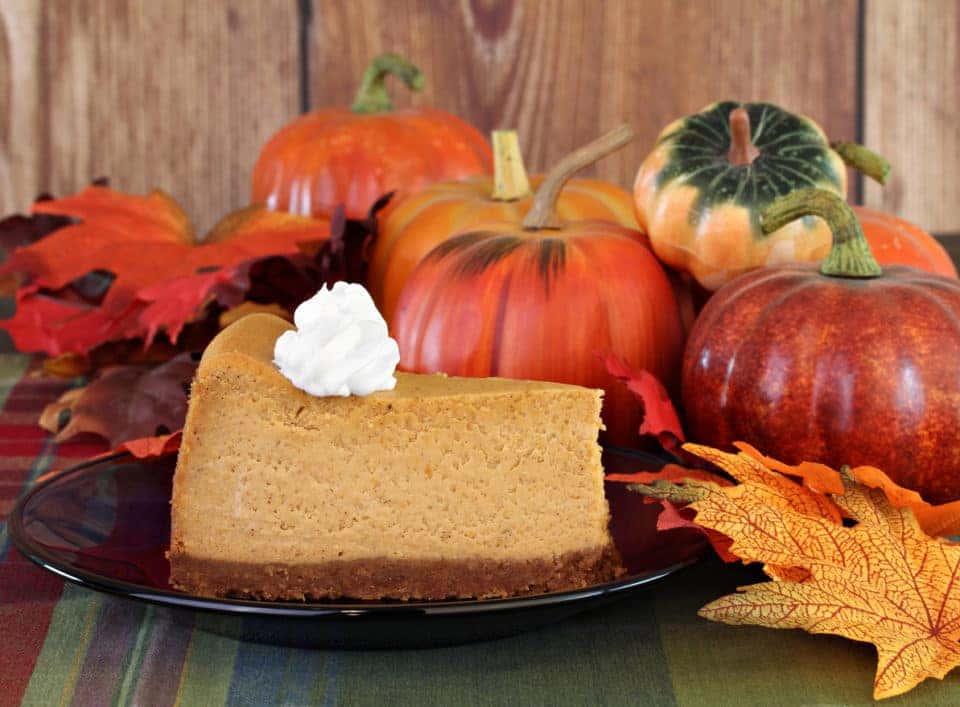 While it's true that sometimes keeping your cooking or baking short and sweet (pun intended) is best, it can also be said that every now and then it's important to just put your hair up and make a mess in the kitchen! Try your hand at these recipes that require a little grit, a little extra clean-up, and a whole lot of fall love!
Pumpkin Coffee Cake
1 package (16 oz) pound cake mix
¾ cup canned pumpkin
6 tbsp water
2 large eggs
2 tsp pumpkin pie spice
1 tsp baking soda
Topping
1/2 cup chopped walnuts
½ cup brown sugar
¼ cup all-purpose flour
3 tsp melted butter
In a large bowl, combine the first 6 ingredients. Beat on low speed for 30 seconds. Then beat on medium for 2 minutes. Pour half of the mixture into a greased 9-inch square baking pan.
In a small bowl, combine topping ingredients. Sprinkle half over batter. Spread remaining butter. Then sprinkle remaining topping.
Bake at 350 degrees for 35-40 minutes.
White Chocolate Pumpkin Cheesecake
1 ¼ cups Oreo crumbs
8 oz white chocolate, melted
2 packages (8 oz) cream cheese ½ cup canned pumpkin
2/3 cup sugar
¼ tsp ginger, nutmeg, and cinnamon
2 tsp vanilla extract
white chocolate curls
3 large eggs
Crushed Oreos
Place greased springform pan on double thickness of heavy-duty foil. Securely wrap foil.
Press cookie crumbs onto bottom of the pan, set aside. In a large bowl beat cream cheese, sugar, and vanilla until smooth. Add eggs. Stir in melted chocolate.
In a small bowl combine pumpkin and spice, fold into cream cheese. Pour over crust. Place pan in a large baking pan. Add 1 inch of hot water to larger pan.
Bake at 325 degrees for 50-55 minutes. Run a knife around the edge to loosen. Cool 1 hour longer. Refrigerate overnight. Garnish with white chocolate curls and Oreo crumbs.
You might also like: Don't Miss The Amazing Farm Fun At Ticonderoga!
Northern Virginia's Luxury Car Leader
Safford Alfa Romeo of Tysons Corner has a great reputation in the area for a large selection of luxury new and pre-owned vehicles, a stellar service center, and quality parts and accessories. We provide excellent customer service, and we are proud of our helpful and knowledgeable staff. We are conveniently located at 8448 Leesburg Pike, Vienna, VA., 22182. Come out to see us, and we think you will be thrilled by what our dealership can do for you!